Geoff did a talk at the Avicultural Society of WA at their monthly meeting and the topic was Hand rearing Birds.
His presentation included all aspects of hand rearing and covered the following points:
Why do we hand rear birds ( bad parents, death of one of the parents, pet trade and to increase breeding)
Covered birds he has hand reared - from finches to macaws
Essential items for hand rearing birds ( formula, instruments, brooders, previous records, scales, tissues , bedding and Milton for sterilisation)
Temperature and humidity ( necessary temperature and various stages of development. Humidity not as critical however for South American birds prevents drying of skin)
Frequency of feeding ( dependant on age, consistency of food and temperature of brooder)
Addition of other birds ( imperative to know background of new chicks being added to brooder to prevent spread of disease)
Potential problems ( brooder temp to cold/hot, food temperature incorrect, most common complaint is candida, lack of maintaining good hygiene, reusing old food)
Vets ( know a good Avian vet)
Weaning( always at the birds pace, never forcing the bird to wean)
Worming ( easily done with the knowledge of the birds weight and quantity of the wormer added to the hand rearing mixture)
Weight charts ( absolutely essential to compare with other birds previously hand reared but also early detection of potential problems to allow intervention before it is too late)
Keep an open mind, ask questions of those that have the experience and learn to adapt.
Geoff and Ray then provided the members with a live demonstration of hand feeding baby Eclectus Parrots , Black Headed Caique and Major Mitchells to illustrate the various feeding responses.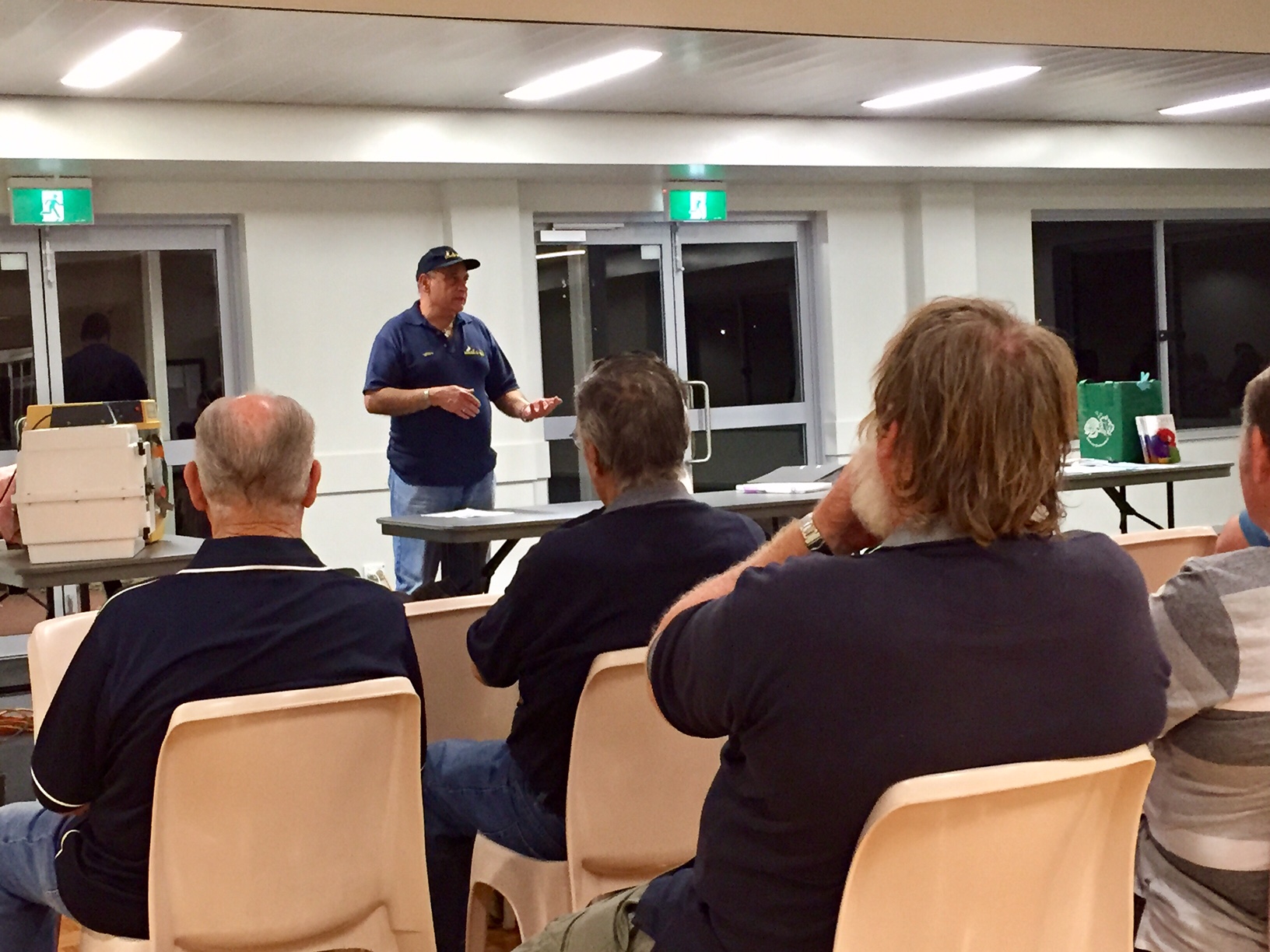 Categories: None